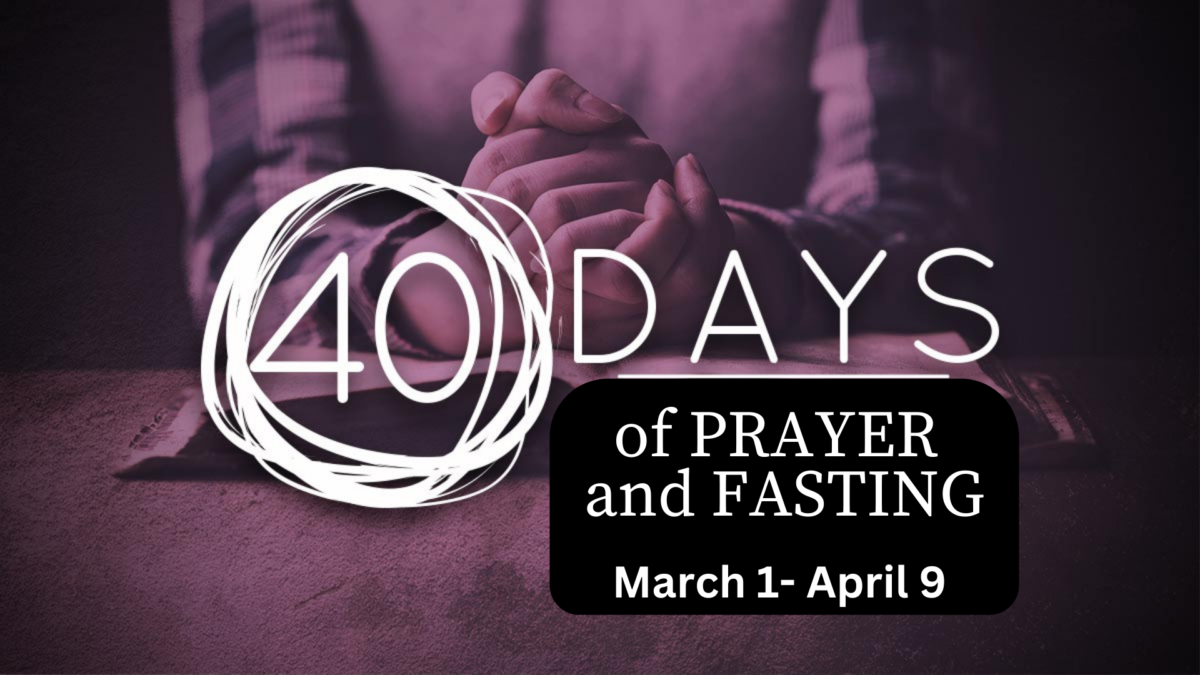 40 Days of Prayer and Fasting
Join Cordova Community Church and Journey Christian Church in a 40 day season of prayer and fasting from March 1 until Easter Sunday, April 9. We want to seek the Lord and His will for our two congregations. We don't know what the future holds but we know who holds the future! We are asking God to teach us what we need to learn and to make us open and receptive to whatever desires He has us.
Please select a date(s) to fast and pray using this sign up calendar.
You can sign up for multiple dates and multiple people can sign up for the same date. The goal is to have at least one person praying and fasting from "sunup to sundown" for 40 days in a row. Of course we understand some people will need to enter into a shorter or different kind of fast for medical reasons. We still want you to pick a date!
You can also subscribe to Take the 40-Day Prayer Challenge! and get a daily video from Mark Batterson for 40 days! Each day you will receive a video from Mark that corresponds with the chapter from the book. It's free!