The family ministry of Cordova Community Church partners with God and parents in raising children to know, love, follow and share Jesus Christ. It's a community effort. And it's not just "children's ministry"; it's family ministry. We believe that the church's role is to give parents the resources and support they need to raise their children to know God.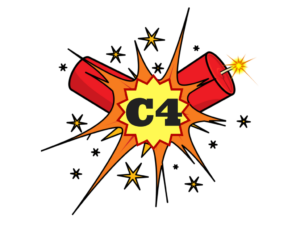 Cordova Community Church Children's groups
A

C4

Group is a small group environment that helps kids connect with other kids and adults. C4 Groups give kids an opportunity to learn, talk about and apply biblical truths in a fun way. Kids are dismissed to their C4 Groups just before the sermon time.
C4 also tries to find ways to help parents connect with their kids and the week's Bible story. "Fridge Door Sheets" and "GodTime Cards" lead kids and their parents through discussion and Bible study centered around the week's virtue and "bottom line". These are great discussion starters, easy questions, and a great way to train your kids to set aside some time each week to see what God has to say about everyday stuff.
Intergenerational Growth Groups
Cordova Community Church believes that children are important members of the church family. They learn to be in community by being a part of that community, working, living and playing. Children and families are active participants of our weekly Growth Group meetings. Depending on the group, children take part in any or all parts of the weekly meeting, praying, studying, worshipping, and fellowshipping. Again, depending on the group, a Kids' Slot may also be offered. Kids Slot usually happens during the adult lesson time, and is an opportunity for kids to study the same topic as the adults, but in a way that lets them share on their own level. Once the meeting is over, parents and adults can share with kids about what they learned about their relationship with God.