From our inception the Cordova Community Church has had as a part of our DNA a heart for those who do not know Jesus and for the poor and neglected. In the first announcement of the formation of this church these words were written:
"We believe the church is God's instrument for bearing witness to the word of God's grace in Jesus Christ. The church, then, is the means of God's mission in the world. The church has the message of reconciliation and it must proclaim it to those who do not know and have not experienced God's grace. This new church plant will place a high priority on evangelism."
"This new church plant intends to build a community of Christians who care for the poor. It will seek to use its material wealth in the service of the poor and the weak of the city. While this church planting is located miles away from the inner city, it will have a heart and passion to follow Jesus in showing mercy to the poor and to eliminate racial and social prejudice."
We have never strayed from this emphasis, nor will we. This we believe reflects the passion and heart of our God.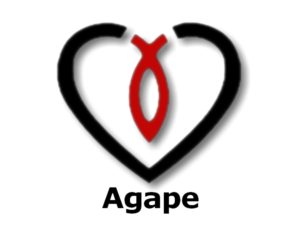 Agape
(ah GAH pay) is an ancient Greek word for a selfless, spiritual kind of love: Christian love. AGAPE Child and Family Services is a Christian agency that serves children, the families that touch them, and the community that surrounds them. Agape's mission is to provide children and families with healthy homes andheal broken lives through the love of Christ. Agape provides counseling, foster care, and adoption services. CCC prays for Agape and its clients, supplies volunteers, and helps support Agape financially.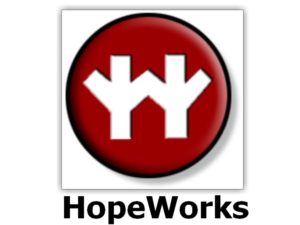 HopeWorks
provides a 13 week personal and career development class, three times a year, for chronically un
employed people and assists these individuals in finding permanent employment. CCC provides regular prayer and financial support to HopeWorks. CCC provides lunches for these classes. Individual CCC members may sponsor students in this program.
CCC is the sponsoring church, providing oversight for Chad and Amy Westerholm in Mozambique, Africa. They are part of a team of four familes committed to encouraging a church-planting movement among the Makua-Metto people of Northern Mozambique. CCC provides financial support, prayer and fasting support, care packages, and various types of support for Chad and Amy as they are used by God to show His love to our African neighbors. For information about Chad and Amy Westerholm's mission to Mozambique, click here or go to http://www.makuateam.org.
Student Ministry Summer Missions
Each summer the CCC teens participate in a week long mission trip. In the past we've…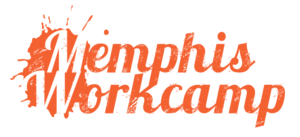 801 houses! That's how many houses have been painted for free by Memphis Workcamp since 1989. Workcamp is an annual service project sponsored by Memphis area Churches that brings teenagers, college students, and adults together to repair, scrape, and paint homes for people in need. Workers pay a fee to participate which covers the cost of supplies and enables us to paint each house for free. Workcamp is a chance for our churches to show the city we care. It helps our teenagers understand Jesus' call to serve and be merciful. It breaks down racial barriers. It lets teenagers put their faith into action. It's just a great hands-on learning experience. Workcamp takes place the first or second week of June.