Passion For Serving and Ministry
We believe everyone must put their faith in action in order for faith to become real. Just as James 2:26 says, "Faith without deeds is dead," we believe that one of the keys to real faith that lasts is putting our faith in action. This is especially true for students. "If what they have heard doesn't move from their heads to their hands, it will probably never make it to their hearts."
1
Serving is critical to students' spiritual growth. In many ways developing a passion for ministry and serving is the steering wheel for our Student Ministry Vision. Because what we do with our hands tends to steer the direction of our faith, we provide many opportunities for our students to serve and minister to others. Each Sunday our High School students can be found teaching preschool, nursery and elementary school classes and small groups as well as leading in worship activities, setting up our classrooms and worship areas, and operating the sound board and computer for worship. We serve as we go on our summer mission trips and Memphis Workcamp. Our students are encouraged to discover God's leading and to develop a passion for their own ministries and service opportunities as they explore how God has uniuquely desgined them for ministry.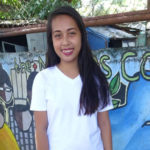 One tangible way our students serve and minister with passion is through their sponsorship of Licery, a young Filipino, through
Compassion, Int.
Since 2003 CCC students have been donating money each week so that Licery might have the things she needs to succeed and thrive. Our sponsorship provides: health care; nutritious foods; health and hygiene training; educational assistance; ongoing Christian training through a local church; and life skills training and vocational programs. CCC Students are constantly prayer for Licery and exchanging letters with her.
1(Reggie Joiner, Think Orange, (Colorado Springs, Co:David C. Cook, 2009), 209.